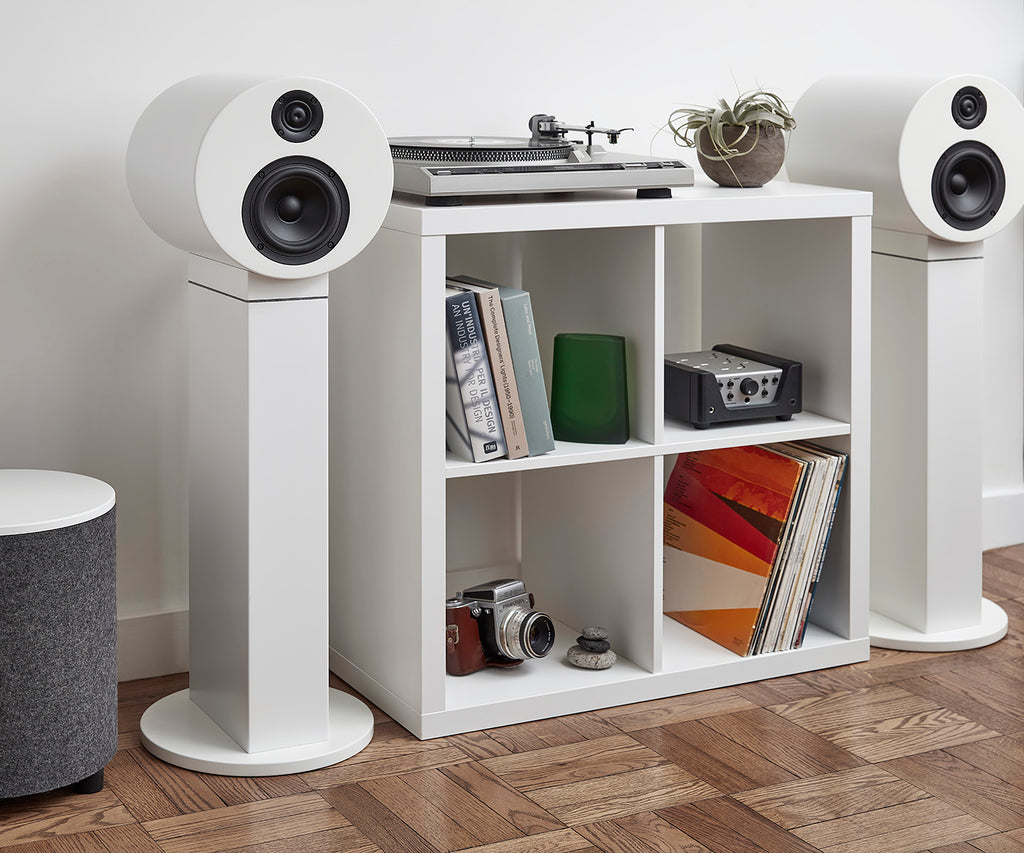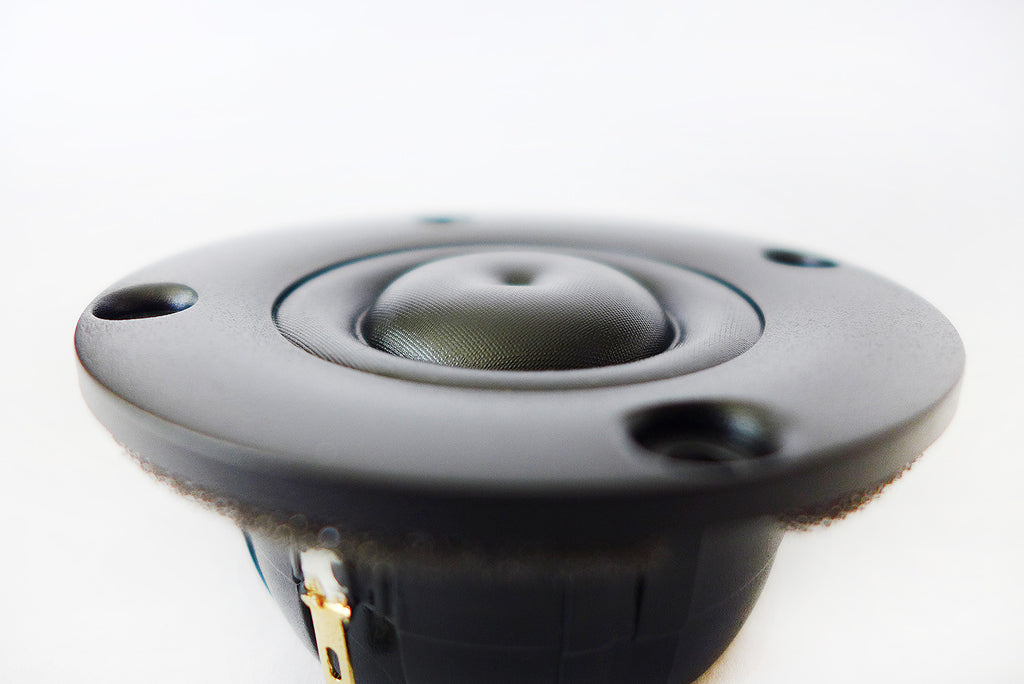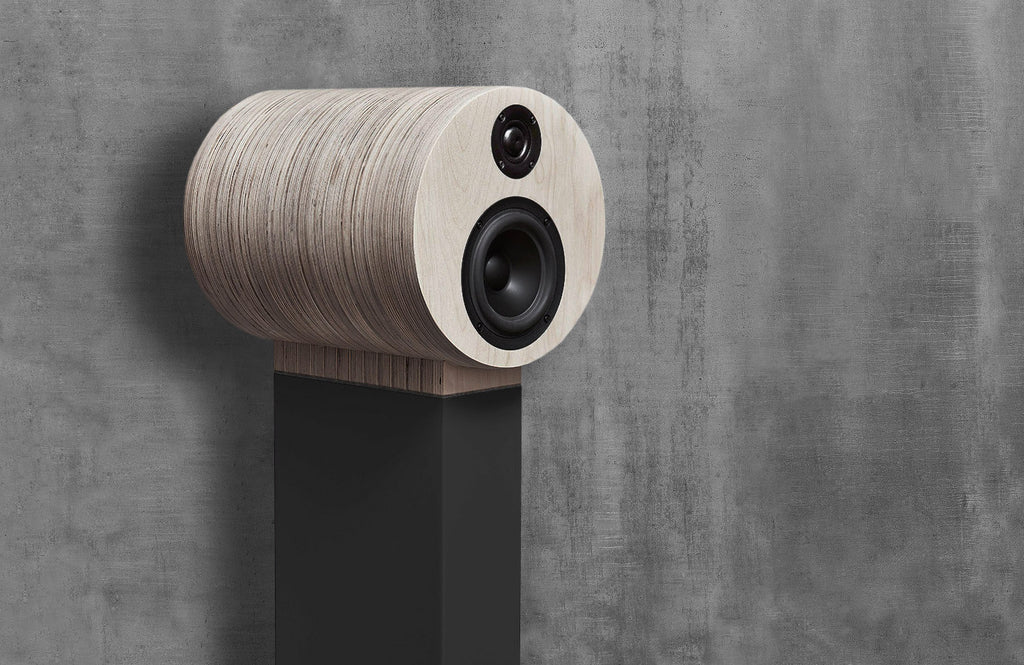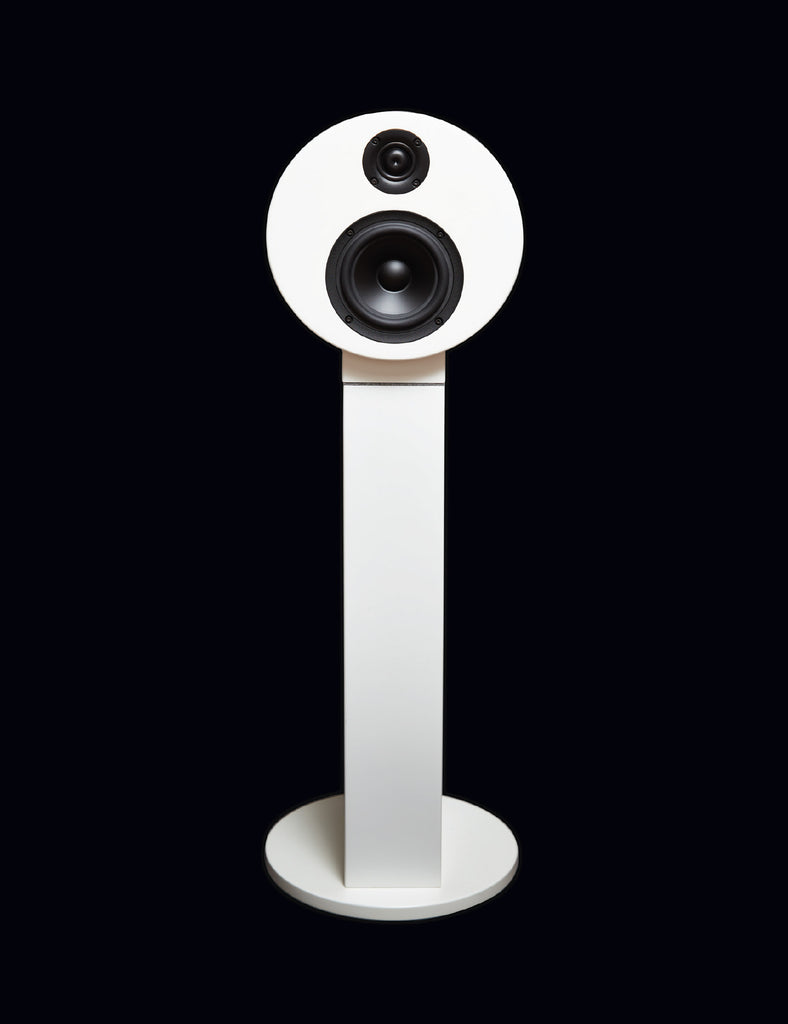 $4,999.00
WRS EXP SE with STAND
White Hot Looks With Sound to Match
This alabaster beauty is the gold standard of listening experience. Welcome to refined transparency, rich sound, detail, and dynamics in masterful musicality. The WRS EXP SE with an integrated stand has superb measured performance within 46-22,000 Hz +- 2.5 dB. This reference-level stunner equally scintillates small and large spaces, every type of music to home theater.
Outfitted with an optimized enclosure for full-bodied sound, the WRS EXP SE also offers a 5 1/2" high-performance mid-woofer and a dual-ring super tweeter. We pulled out all the deluxe sound stops with XLO Electric's ultra high-quality internal wiring; the crossover was measured and optimized by industry guru Jeff Bagby! Count on phenomenal extension of bass frequency and enhanced midrange clarity.
Embraced in our AcuCore™ enclosure technology and advanced monocoque construction with 100% wool fiber fill, you'll get an acoustically balanced, distortion-free listening experience without standing waves. To complement the sound, we recommend WRS Woof 6 passive subwoofer for optimum deep bass and full-frequency response, and Calyx CTI or Hegel 160 amplifier.
Price per pair
Features
Sleek architectural design finished in white satin lacquer
100% wool dampening and acoustically balanced to extend bass frequency and enhance midrange clarity
Stand can be filled with appropriate fill for mass loading 


5 1/2" high-performance mid-woofer driver for the ultimate in sound
Superb measured performance is within 46-22,000 Hz +- 2.5 dB
Dual ring super tweeter covers frequencies above 1,650 Hz for precision and presence
Highly advanced monocoque enclosure construction is very rigid and significantly reduces standing waves
XLO Electric ultra high-quality internal wiring
6 elements crossover network with high-grade components measured and optimized by Jeff Bagby
Ported enclosure for deeper bass
High-quality, gold-plated 5-way binding posts
Specs
Break in time: 100 hours
Power Handling: 80 watts RMS, 120 watts max
Impedance: 6 ohms
Frequency Range: 46-22,000 Hz +- 2.5dB
Crossover Frequency: 1,650 Hz
SPL: 87 dB 1W/1m
Dimensions: 38" H x 12 1/2" W x 12 1/2" D
Weight: 100 lbs (including stands)