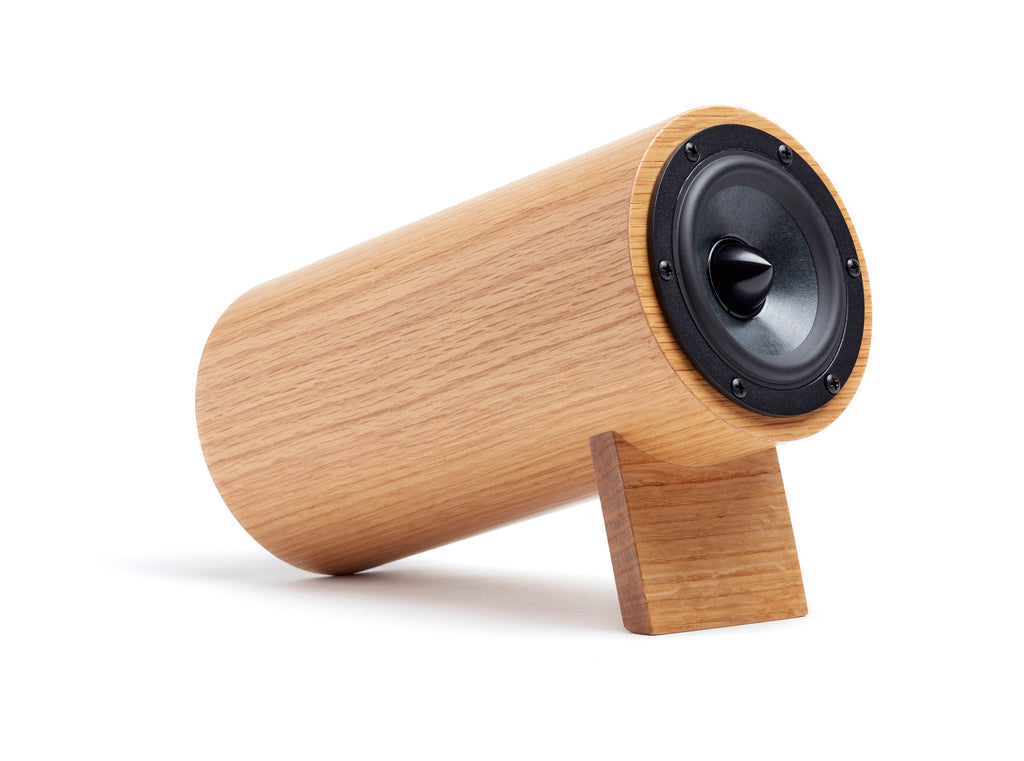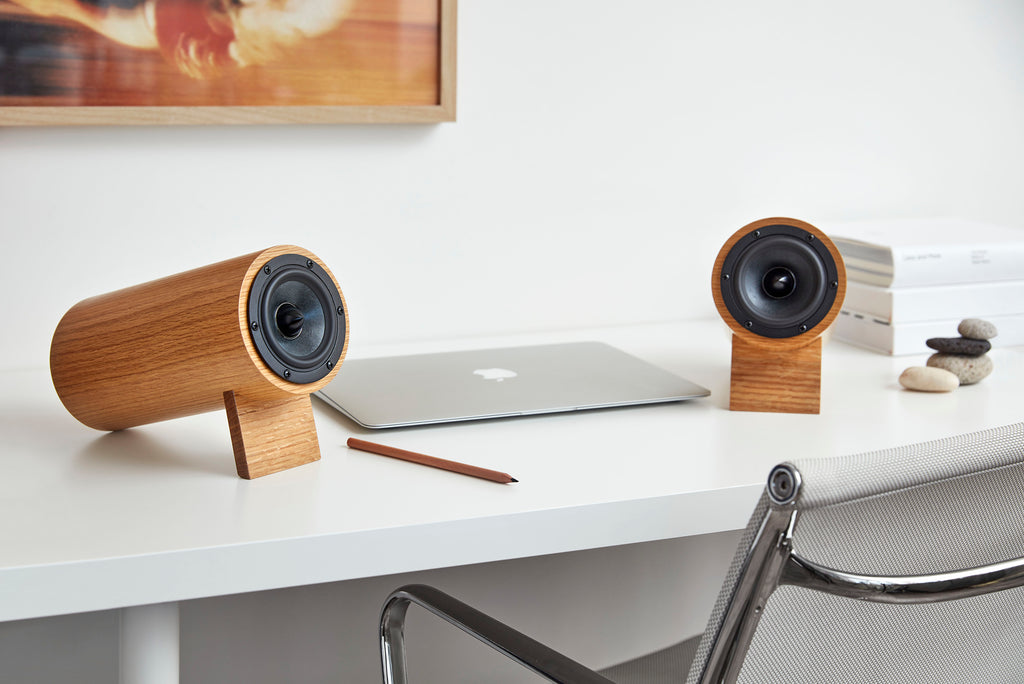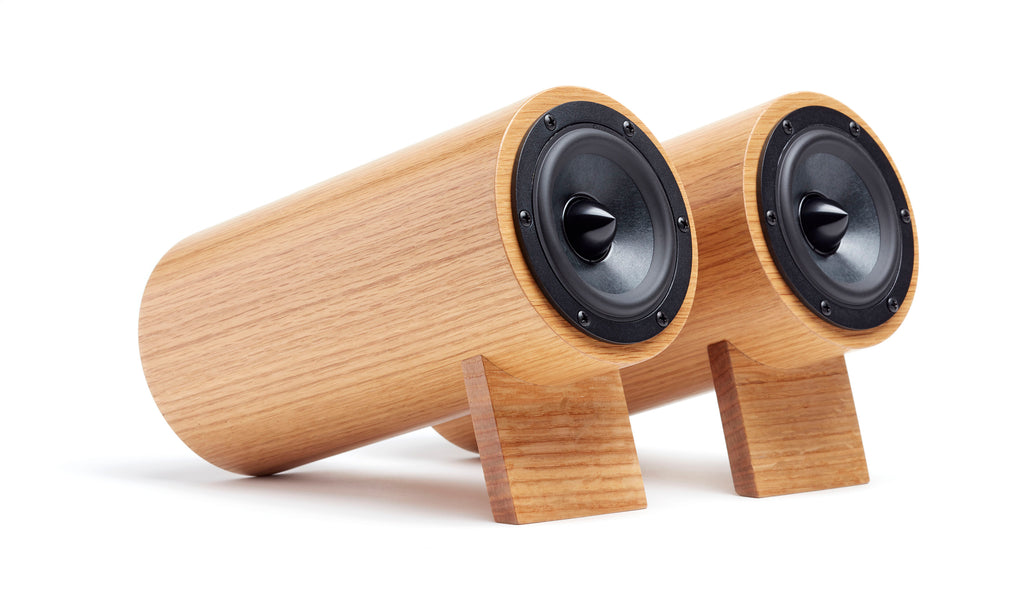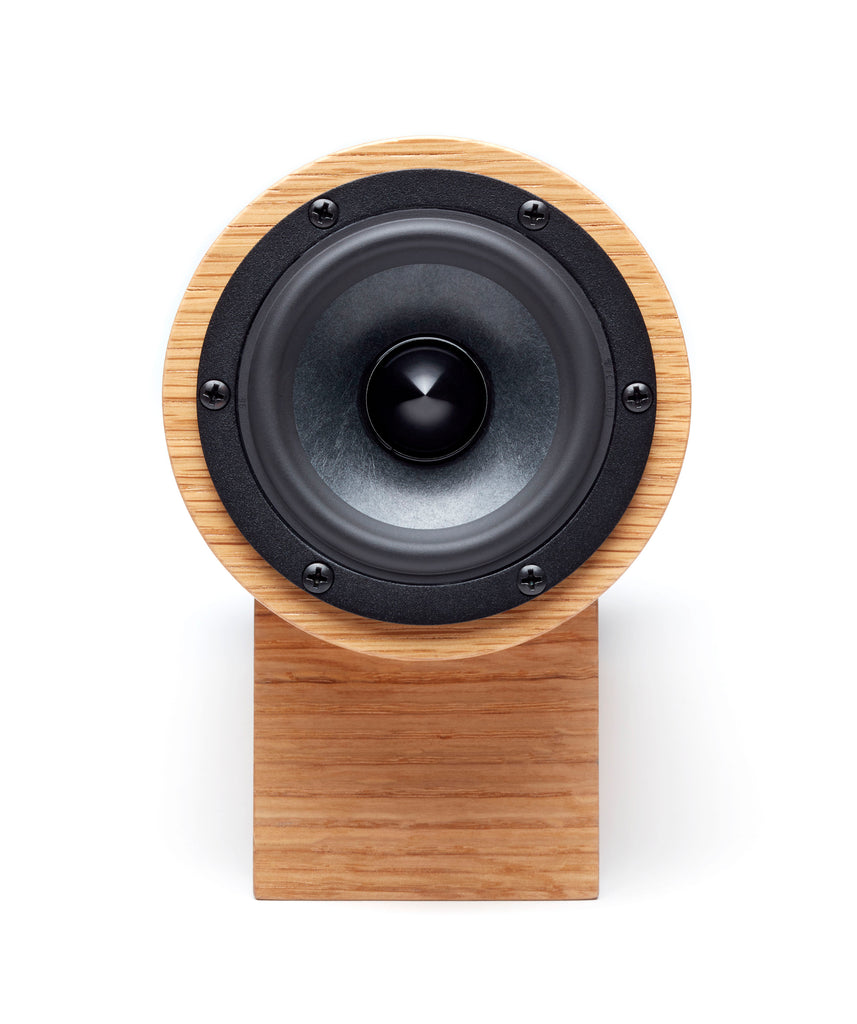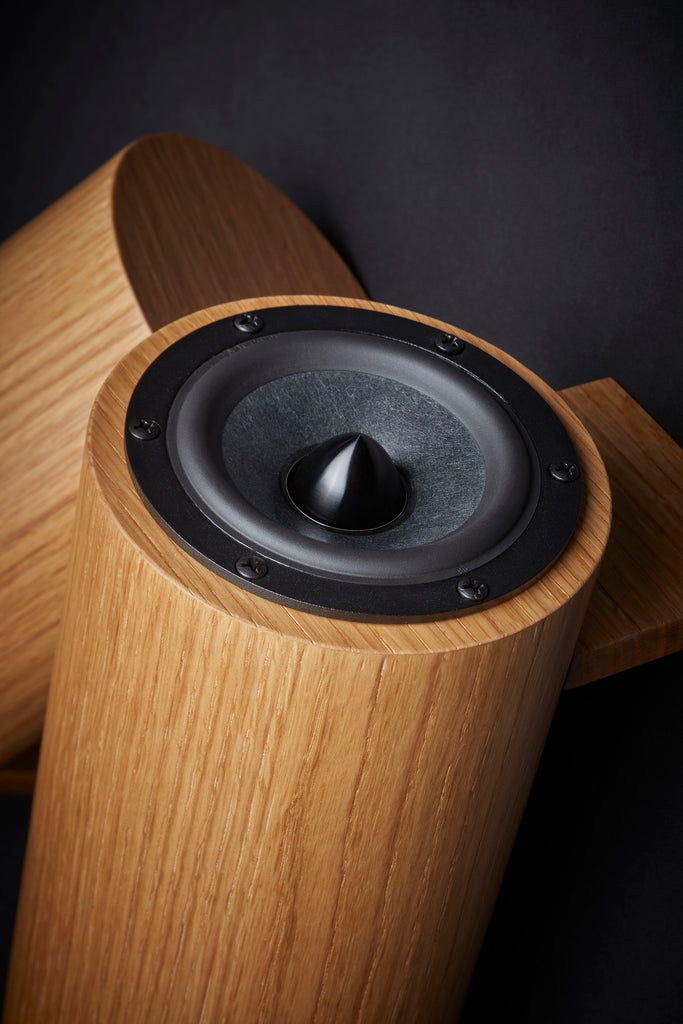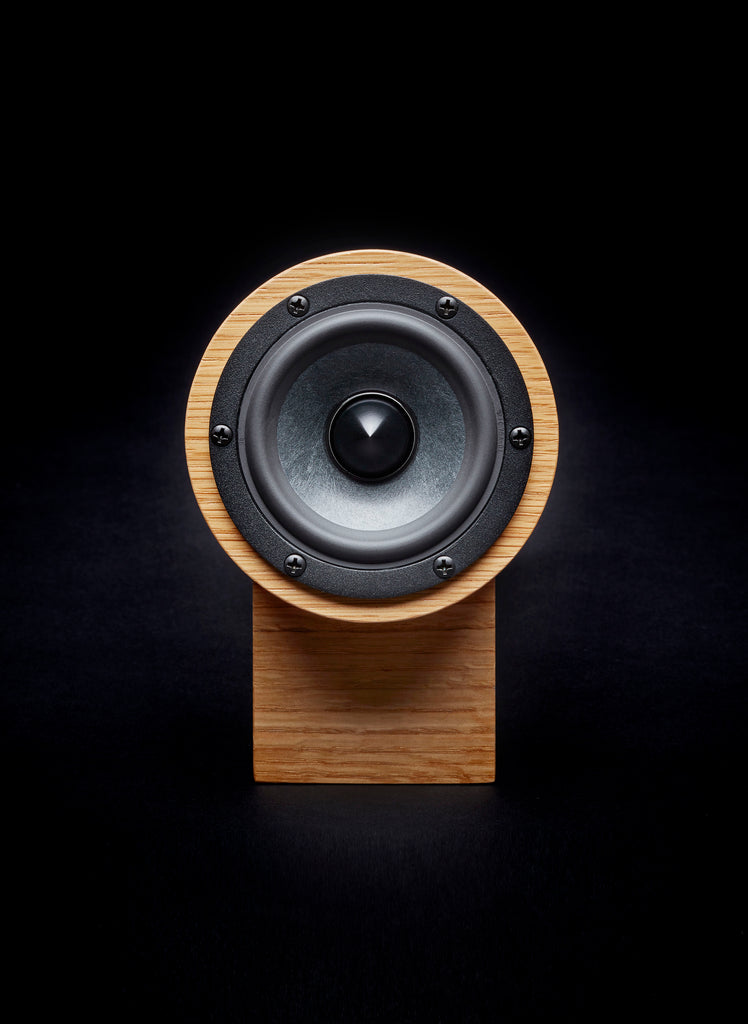 Muscle and Beauty in One
This sturdy music machine is worthy of bragging rights galore. When not scoring the highest marks on The Church of Apple, the Boxer is busy giving customers goosebumps. This tough mid-level beauty continues to astound audiophiles with its impeccable detail, 3D sound stage, precise imaging, and clarity. The Boxer is equally at home as a desktop or bookshelf speaker, playing acoustic, symphony, rock, or home theater. You name it—the Boxer brings out its best sound.
The Boxer's outsized performance, however, deceives its modest size: a 3" high definition full-range driver and WRS-patented cylindrical sealed enclosure for distortion-free listening. With its crossover-less design, all you'll hear is clear, phase coherent sound. Design features like its integrated solid wood stand help reduce bass energy transfer and achieve the perfect near-field listening angle. Your best bets to complement the Boxer's scintillating sound are WRS Woof 3 active subwoofer and the Coco 5i amplifier.
Price per pair
Features
Simple yet stylish design for sophisticated, organic look
3" high definition full range driver
American Oak or American Walnut for a high end, furniture-quality finish
Sealed enclosure eliminates the possibility of distortion from port noise and provides faster transients
4-feet speaker wire
Specs
Break in time: 100 hours
Power Handling: 20 watts RMS, 45 watts max
Impedance: 8 ohms
Frequency Range: 80-21,000 Hz
SPL: 87 dB 1W/1m
Dimensions: 7 1/2" H x 4 1/2" W x 9 1/2" D
Weight: 10 lbs
Reviews